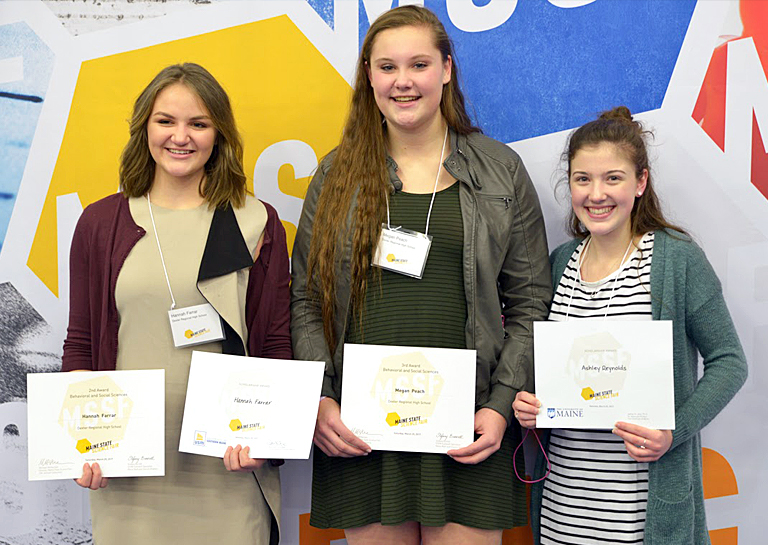 We're growing our awards program! We'd like to provide more awards from local organizations to recognize work students are doing in different fields.
---
To give an award at the Maine State Science Fair, please contact Stefany Burrell by January 15.
In 2021, the Algae Foundation awarded $200 to Quinn D'Alessio of Bangor High School for presenting exemplary work in the field of algae study. Quinn's project focused on monitoring eutrophication, a major contributor to algal bloom formation in Maine's lakes.
The Maine Community College System
In 2021, the MCCS joined the group of colleges and universities giving scholarships at MSSF. Five of their institutions awarded scholarships as a way to draw attention to some of their new STEM programs, including the Coastal Fisheries & Marine Technology program at WCCC and SMCC.