The Maine State Science Fair is a very busy day! There are a lot of students, teachers, judges, fair directors and parents mingled together, making for a very busy environment. This lesson will help you be better prepared and successful at navigating the day.

The day is broken into four stages:
Student Arrival and Setup
Begins in the morning when you first arrive between 7:30 and 8:30am. You will need to check-in, get your name tag and your assigned project number. You will then be directed into the exhibit area to setup your poster. You will be given a specific table to setup and your poster must stand on its own (see Lesson 2 for more details). You will also attend the student orientation which will give you specific details for the day.
Judging
Judging will be from 9:00 to 11:45am. You will be approached by judges who will interview you and ask questions about your project. They will have read your abstracts ahead of time and have a basic understanding of your project. You will have up to 10 minutes to explain your project and answer questions from each judge (see Lesson 3 on what to expect and how to be successful during your interview). Judging will be broken into two rounds; Round 1 will be for odd-numbered projects and Round 2 will be for the even-numbered projects. (Remember, you will be assigned your project number when you check-in).
STEM Showcase
After lunch you will have the opportunity to tour a facility or laboratory on the University of Maine campus. You will have the chance to talk with researchers and see state-of-the-art facilities in different science and engineering fields of study.
Awards Ceremony
The ceremony lasts about one hour and all are welcome to attend, including parents, grandparents, siblings, teachers and mentors. Awards include:

Category Awards
Special Awards
Experiential Awards
Scholarship Awards
Top Winners of MSSF

MSSF will end between 4:00 and 4:30.
What to Bring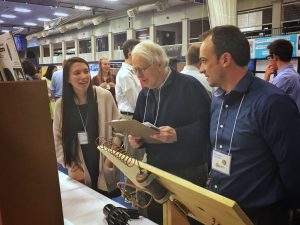 Your poster (yes, we've seen students come to MSSF without their posters!)
A lab notebook that shows the data you collected (for science projects) or your designs/ideas (for engineering projects).
Any visuals or props that can be freestanding by your poster. Please note, you are NOT allowed to display hazardous materials or devices, or potentially hazardous biological agents. Please email MSSF fair directors if you have any questions about what is allowed at your poster.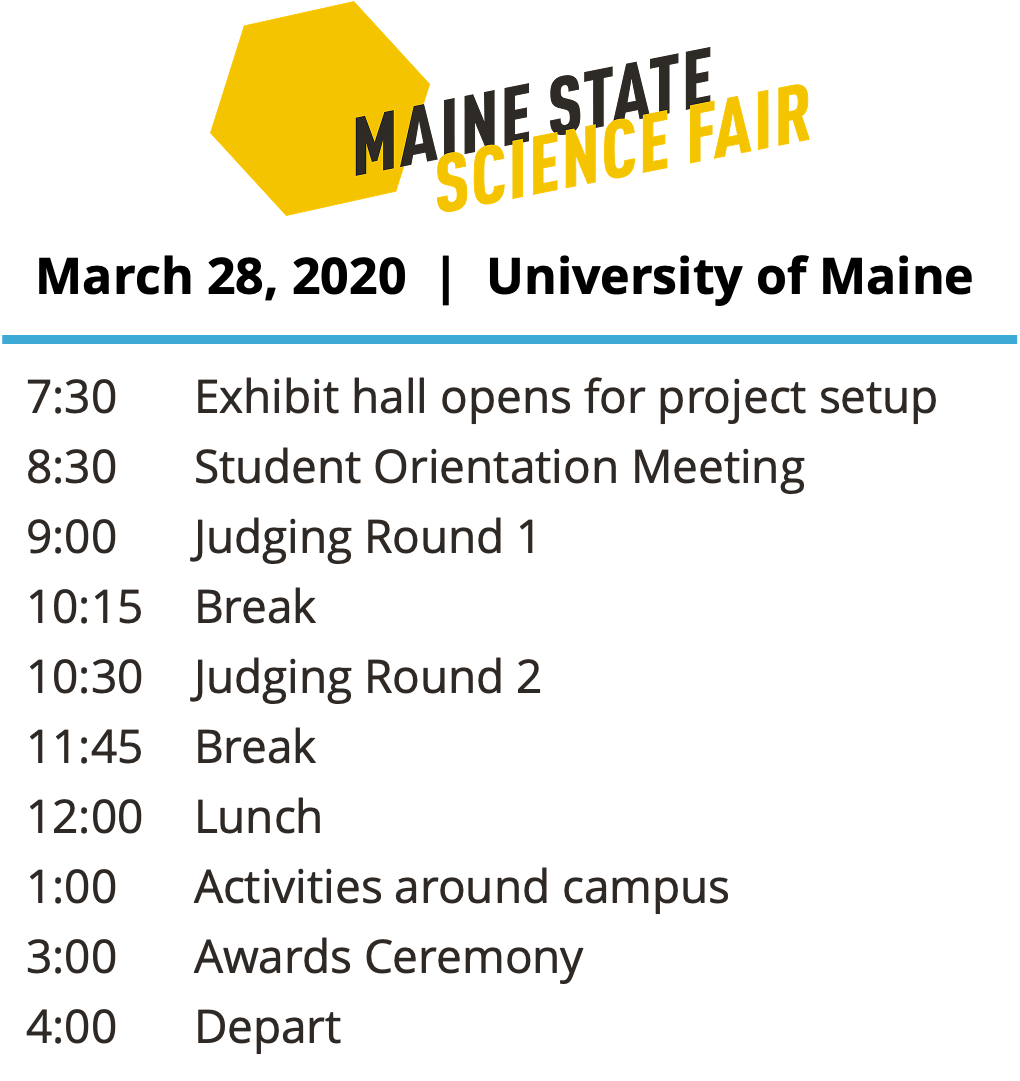 The following lessons will give you more details on how to design and display your poster and interviewing tips and tricks.
[su_divider top="no" style="dotted" divider_color="#ebc729″ margin="15″]
Next lesson: Poster Design